SOLAR HAS A LOWER COST OF ENERGY
The average cost of power from a typical solar system installed on a home in Florida over 25 years is 5¢/kWh.
Average cost of utility power over 25 years  is 16.5 ¢/kWh. Solar is a far less expensive way to power your home in Florida over the long term.*
*Calculated by the average cost of utility power by assuming the current FPL electric rates will rise each year at a compound rate of 3.5%. Actual inflation may vary but either way solar is a clearly better choice.
The two biggest advantages available to Florida residents are the 26% solar tax credit and net metering.
UNDERSTANDING NET METERING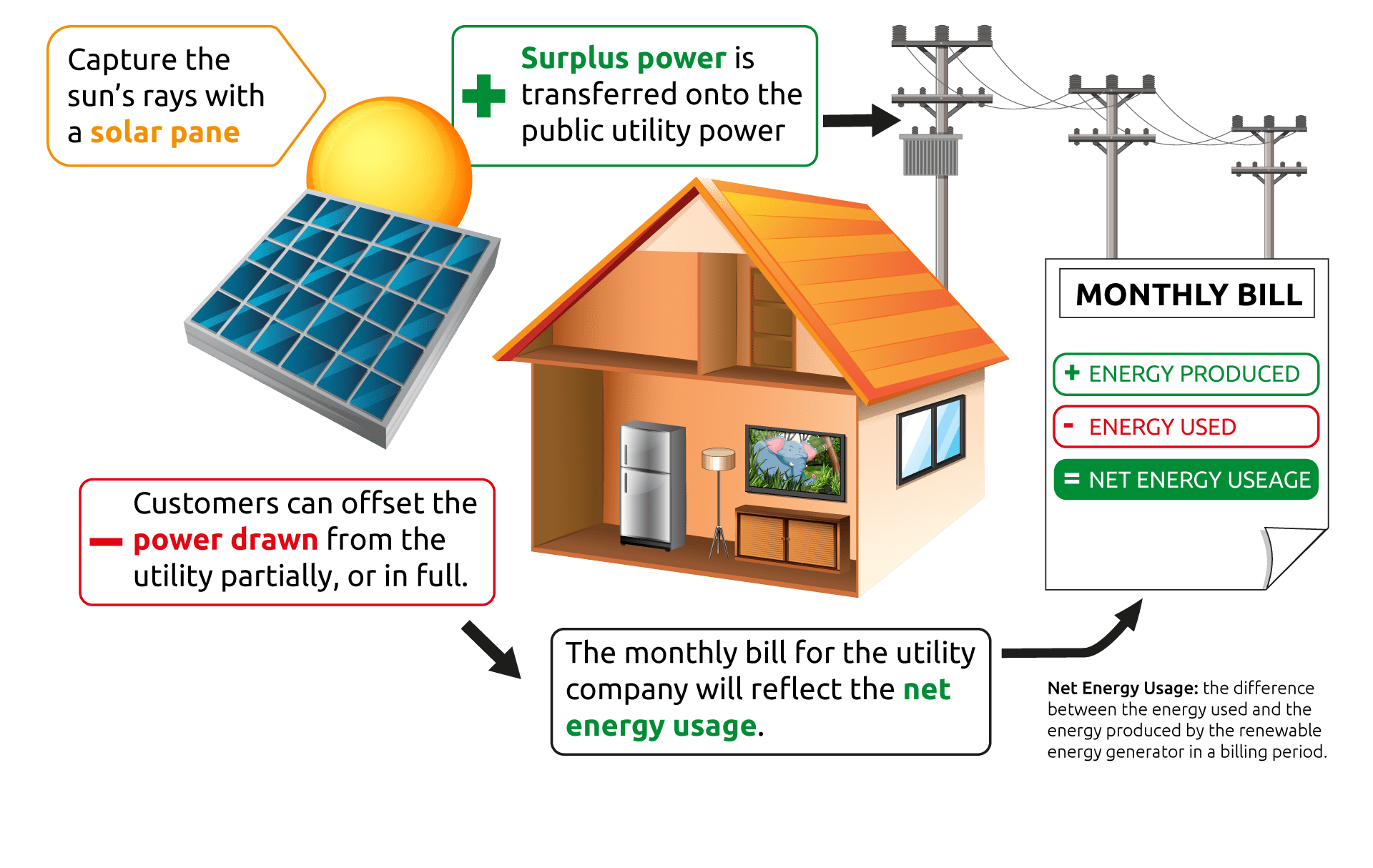 INCREASE THE VALUE OF YOUR HOME
While the solar premium for the state of Florida is 4%, it increases to 4.6% in Orlando, Florida.