The Many Advantages of Solar Shingles
Share This Story, Choose Your Platform!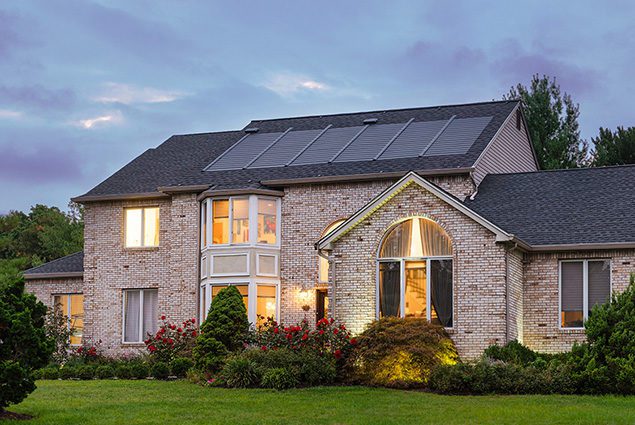 3MG now offers GAF Timberline Solar Shingles, an eco-friendly, stylish, and cost-efficient option for roofing. Welcome the future of home energy, and just like regular solar panels, solar shingles absorbs the sun's energy and converts it to electricity for your home. Additionally, solar energy has environmentally friendly benefits. Solar energy cuts out the use of fossil fuels, which helps create a cleaner planet for people to live in. It also helps fight against the dangers of climate change. Shingles are also easier to maintain than traditional solar panels due to their smaller size.
GAF Solar Shingles: Design
The shingles allow your home to increase energy efficiency without having to sacrifice style. The design of the solar shingles differs from the standard solar panels by being sleek in style and blends in with the roof, opposed to the larger panels. With the shingles being smaller and being flush with the roof, they are more durable and able to handle bad weather conditions compared to the larger panels. A wide array of color options are available to best go with your home.

Solar Shingles: Installation
Through years of research and development GAF has created the solar shingles and has made the installation process efficient. Shingles are placed strategically to maximizes the most sunlight to create energy. Typically, the instillation process only takes a few days. Solar Shingles carry a full 25-year warranty when installed by a GAF certified expert installer.