Keith Spaulding
2023-09-25
Starting with the executive leadership team, including Mr. Matheny, through the field staff and installation crew, our experience with 3MG Roofing was as good as anyone could expect. They provided a detailed estimate and we're open to questions and changes. Mr. Hagan and Jeremy manage the process from start to finish with professionalism. I will certainly use 3MG Roofing the next time we have to have work done on our roof.
Phillip Sanchez
2023-09-24
I recently had the pleasure of working with 3MG for my roofing replacement , and I must say, they exceeded all my expectations. From start to finish, their professionalism and expertise were truly commendable. Firstly, I was impressed by the thoroughness of their pre-installation process. They took the time to assess my needs, explain the available options, and answer all my questions. Their attention to detail gave me confidence that I was making the right choice.
Darlene Landry
2023-09-21
The company was very professional from start to finish. David made sure we were happy with the results. The guys doing the job were great . We have a dog and they were constantly checking for nails. We would definitely recommend them.
The integrity of my roof was greatly compromised due to a late Spring hailstorm. Given the severity of damage I knew I had to act immediately. I was standing in my driveway trying to assess the damage and dreading the quagmire of insurance forms, contractors, permits and all the paperwork that goes along with storm damage when Chase Lovejoy of 3 MG Roofing stopped by. To make a long story short, within six weeks, I had a brand-new roof and rain gutter system. Chase and the 3MG Roofing group took care of all permitting, insurance forms, mortgage notifications etc. 3MG Roofing did not ask for any money out-front and all I was required to pay once the project was completed was my insurance deductible. From beginning to end, the entire 3MG group was efficient, professional and kept my wife and I notified of all aspects of the process as it unfolded. To sum it up, Chase Lovejoy and 3MG Roofing did what they said they were going to do in a professional, efficient, and timely manner. If you are ever in need of a roof replacement, I highly recommend using Chase Lovejoy and 3MG Roofing.
Daniel Ortiz Jr.
2023-09-15
The crew worked diligently to get the work done and Leonardo walked me through every step of the process from start to finish. I highly recommend 3MG Roofing to everyone. My neighbors will be calling soon. Alex was also awesome in explaining and walking me through the process. Over all, if you need your roof replaced , contact 3MG rRoofing and tell them that Danny sent you!
We just finished roofing work with 3MG Roofing and couldn't be more pleased with our experience. Ryan Olenek was an amazing, responsive professional that walked us through the entire process as we replaced our home's roof. The replacement experience was stellar and incredibly fast and we would highly recommend them!
I can't say enough about 3MG. The company is solid, and they've done a beautiful job replacing our tile roof. Not only that, everyone jumps through hoops to help any way they can. I'd like to give a BIG shout out to Jamie! There's nothing he wouldn't do to help and was so patient with me. He went above and beyond to make sure we got our roof. Also, Johnnie in solar has been fantastic as well. He worked hard to get us our solar. We're very happy with the results. Top-notch quality products with a hard-working team that produced a beautiful outcome. Thank you 3MG!!!
Jason Martinez
2023-08-23
Working with Will Buckley from 3MG Roofing was an exceptional experience. Not only did he provide top-notch service, but he also added a personable touch that truly set him apart. Will's dedication, professionalism, and attention to detail were evident in every aspect of the project. He went above and beyond to ensure customer satisfaction, taking the time to listen and offer valuable suggestions. What made it even better was his friendly and comfortable rapport. If you need roofing services, I highly recommend Will Buckley and 3MG Roofing for an outstanding and personable experience.
Katherine Rodriguez
2023-08-20
This company gives back to the community! They sponsored a classroom and purchased all the items for my classroom. A total of seventy students are going to receive top notch learning and collaboration activities due to the contribution of 3MG! Thank so much Juan Carlos Cortes & John Hagan!
ROOF REPLACEMENT • ROOF REPAIR • NEW ROOF CONSTRUCTION
ROOF REPLACEMENT • ROOF REPAIR • NEW ROOF CONSTRUCTION
RESIDENTIAL ROOFING
ORLANDO • WINTER PARK • TAMPA • CENTRAL FLORIDA • PORT ST LUCIE • PORT CHARLOTTE
When you need a new roof or your current roof repaired, 3MG Roofing & Solar has you covered! Our roofing team is available to property owners in Central Florida, including Orlando, Winter Park, Tampa, Port St Lucie, Port Charlotte, and the surrounding areas. We are the official roofers of UCF Athletics and proud to serve our community with professional service, high-quality materials and guaranteed work.
ROOF TYPES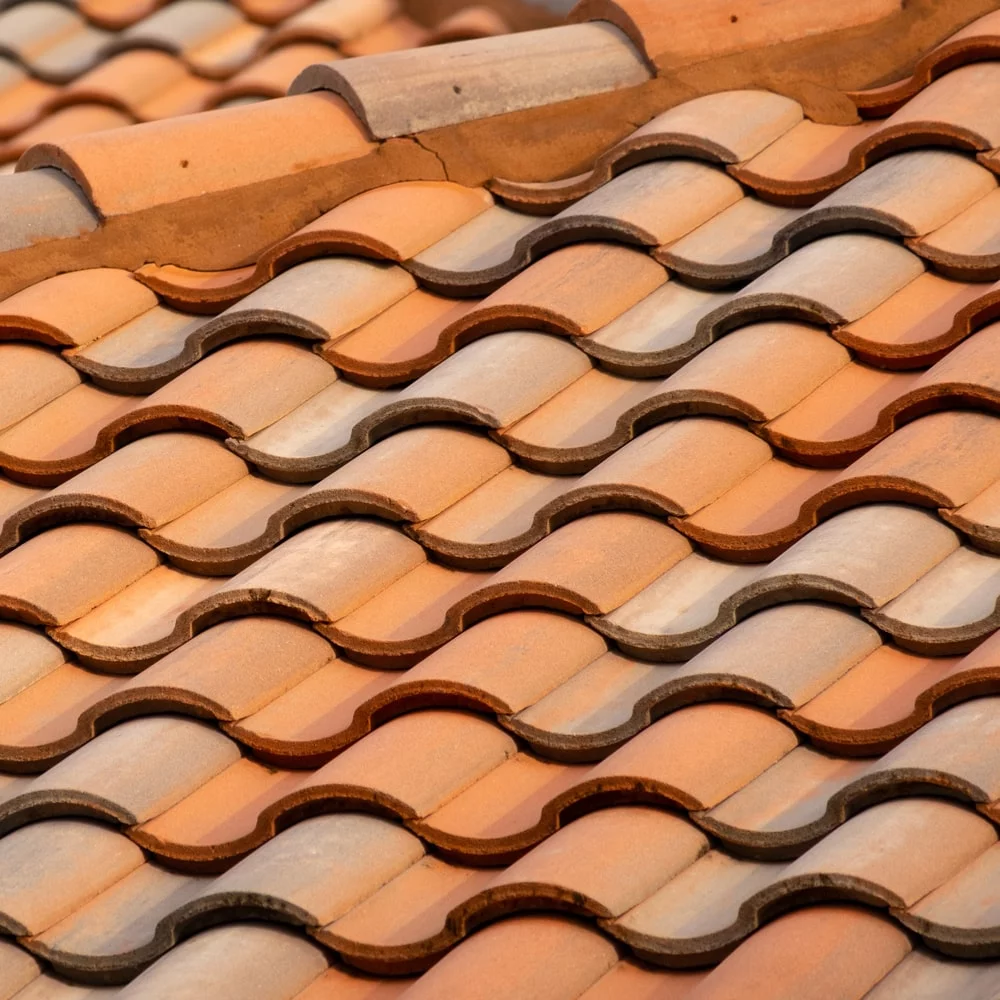 TILE
Tile roofing is extremely durable and very popular with Central Florida home owners. A tile roof will give your home an upscale luxurious look that will add style and increased value to your home.
Tile roofing is available in countless color and style combinations. Contact 3MG Roofing & Solar to review all of your options.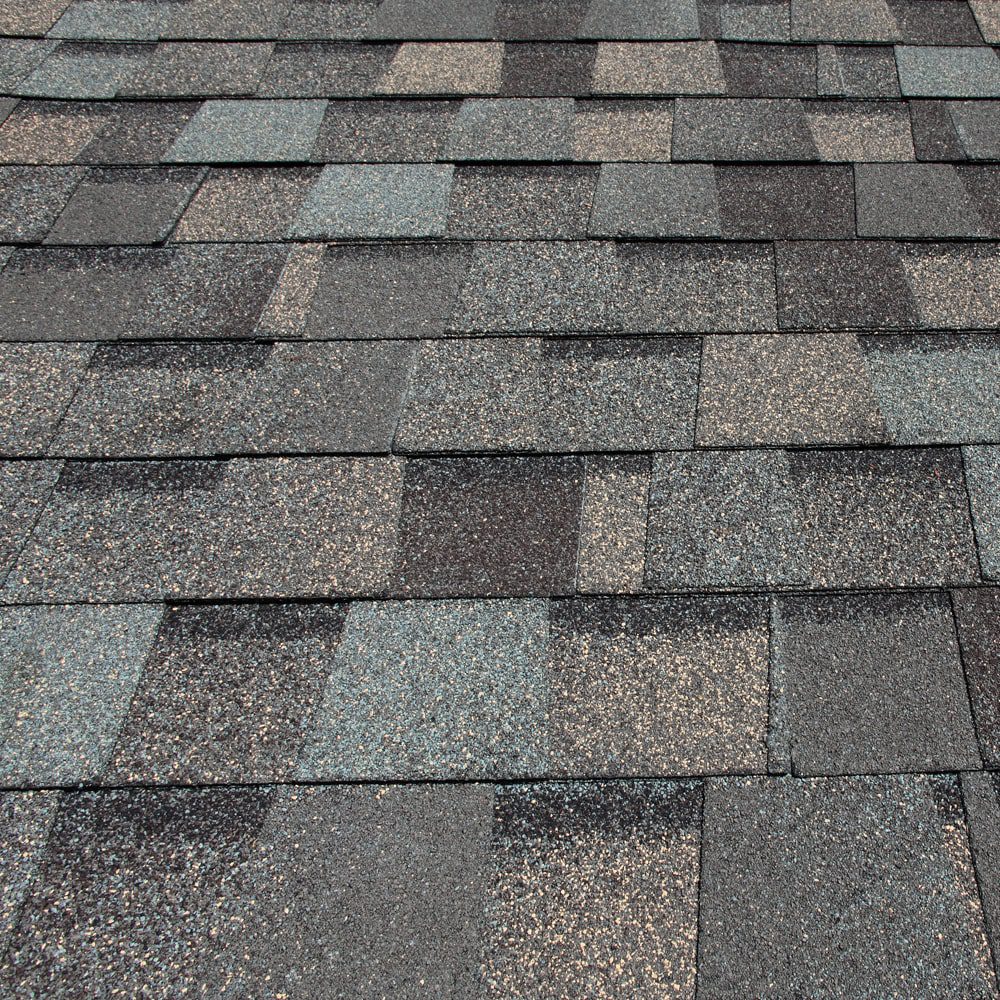 ASPHALT SHINGLES
Shingles are a low-cost roofing option for Florida homeowners. Typically, they are fungus resistant, and class a fire resistant. Even at a lower cost, shingles frequently offer a 25 year guarantee, providing a substantial value for any homeowner.
The roofing experts at 3MG Roofing & Solar will be happy to give you a hassle free, no obligation quote.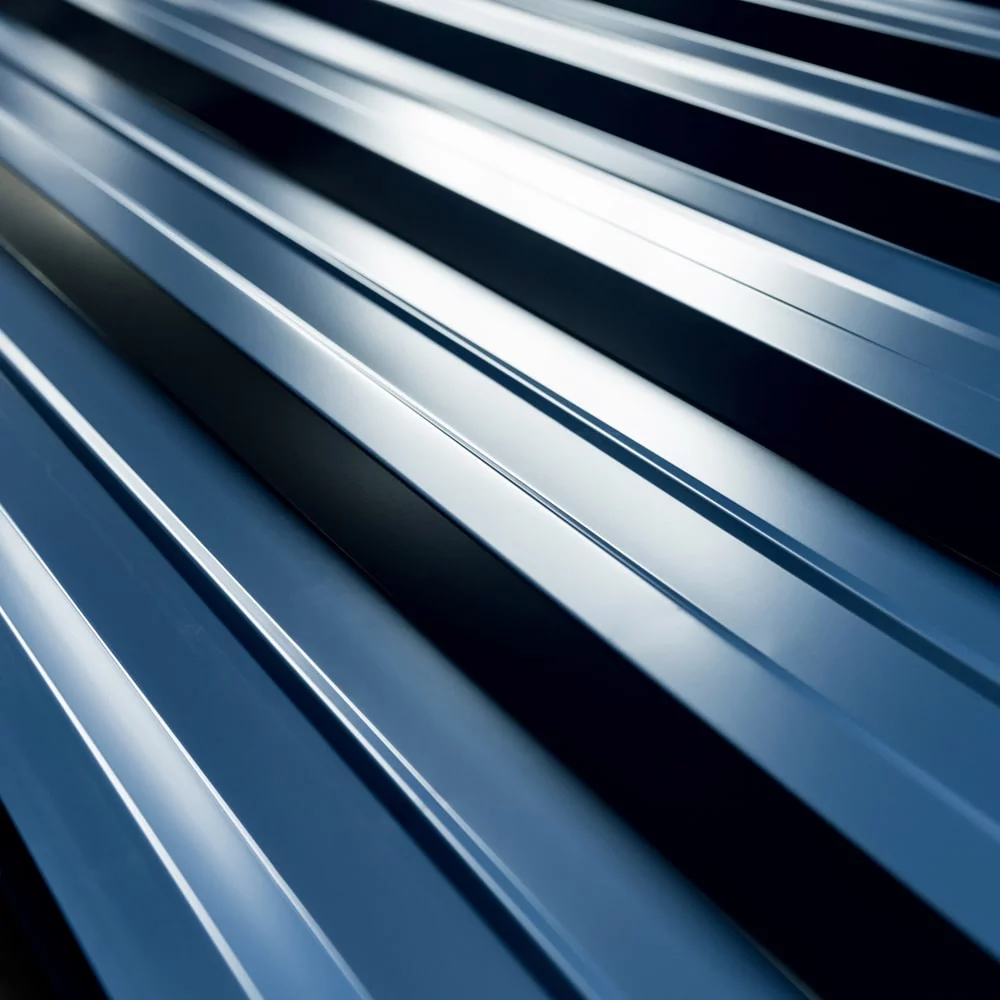 METAL
Metal roofs offer various advantages. They are lighter, and can be used of structures that would not be able to hold a heavier roof. They are available in a wide array of sizes and colors.
3MG Roofing & Solar will be happy to review all of your options.
Your roof is one of the most crucial parts of your home. It protects your family and everything else inside your home. Trust the experts at 3MG Roofing and Solar for new roof installation, repair, inspection, and all of your roofing needs.
Central Florida's weather can have a serious impact on your roof. We can provide assistance for moisture, hail, and wind damage. Keeping up with regular maintenance can help prevent larger problems in the future. We are always here to help with any issues that may arise. Please contact us with any questions you have, or for a free estimate.
Increased Property Value: A new roof will increase property value, which makes your home much easier to sell
It's a Great Investment:  A new roof is one of the best home improvement  you can invest in. The average return on investment is around 70%!
Curb Appeal: It is estimated that your roof is around 40 percent of your home's curb appeal.
Energy Efficiency & Cost Savings: Older roofs are more likely to leak air causing your HVAC system to work harder to maintain your desired indoor temperature. A new roof allows your HVAC system to work more efficiently, thus saving you money on your monthly energy bills.
Healthier: A new roof can help to prevent health hazards, like mold and mildew, keeping you, your family, and your property safe.
Safety:  An old roof in some cases may become dangerous by collapsing or cause part of the home to become unstable.
Upgrade Your Home: Your new roof can have windows or skylights installed, which will give an added value to your home and make it more enjoyable all around.
SIGNS YOU MAY NEED A NEW ROOF
WIND/HAIL
Central Florida has its share of increment weather. High-speed winds and hail can often cause repairable damage. A roofing professional can help evaluate the level of roof damage and suggest necessary repair or replacement.
WATER DAMAGE
A major sign that you need a new roof or repairs to your roof at the least is a leak. Small leaks can grow and become large leaks. Large leaks which can lead to a bigger problem, damage to your property and possessions! 3MG Roofing and Solar can help you identify the cause of your leak, and advise on the best course of action to keep you, your family, and your property safe.
DECAY/ROTTING
Roofs made of wood or asphalt can start to decay rot when they've reached the end of their lifespan. Shingles will become brittle and decay over time. Cracked, curled, or falling shingles indicate that they are decayed and need to be replaced. A full replacement may be necessary depending on the amount of decay.
SAGGING/STAINS
A sagging ceiling, stains or discoloration is often caused by moisture from a roof leak. This should be assessed by a roofing professional immediately and never ignored.
LIGHT LEAKS
If you can see small streaks of light or cracks of daylight shining through the roof from the attic, this is a clear sign that the roof is damaged or shingles are missing.
20 YEARS OLD +
If your roof is more than 20 years old, you may be due for a new one. You can have your roof evaluated by a professional roofer to help you determine the age and condition of your roof.
MISSING GRANULES
Roof Shingles can lose granules over time or due to weather conditions. They may start to look bare in spots or patchy. Granules serve as protection for the shingles and roof, so losing granule protection will  cause faster decay of your roof.
MISSING SHINGLES
A roof missing shingles or broken shingles is a clear indication that the roof should be replaced. It is a good idea to contact a professional roofer as soon as possible to avoid a further loss of your property's protection.
MOSS GROWTH
Moss holds excess moisture, so removing moss from the roof can prevent future damage. Moss growing on the roof shingles can also be removed with a bleach and water mixture or can be carefully brushed away. In many cases, the moss is only superficial, but it should be checked by a professional.
WILDLIFE
Pests and critters may cause damage to your roof by trying to make a nest. Small holes in the roof can be repaired after the pests are removed,  preventing further damage to the roof and property.
Servicing Most Areas of Florida!
Including: Orange, Seminole, Brevard, Osceola, and Palm Beach County
COMMUNITY SUPPORT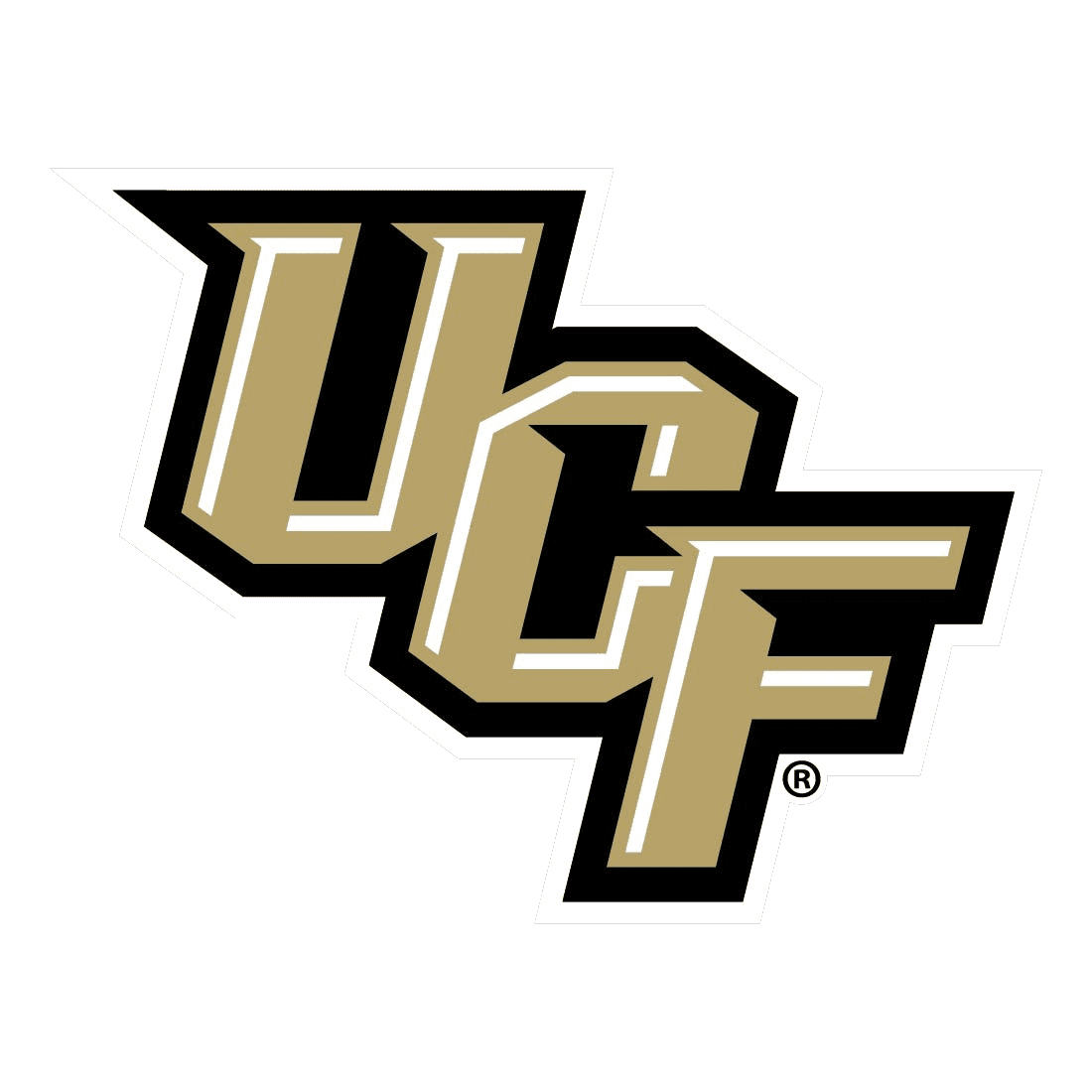 Committed to our community, 3MG is proud to be the "Official Roofer of UCF Athletics". To inspire meaningful and lasting change, we worked closely with the Athletics Department and University Leadership to develop and maintain the first programmatic "Human Capital Initiative" to afford students with the opportunity to gain valuable experience in the various administrative departments of 3MG. Students will obtain hands on experience in our Estimating, Field Management, Marketing, Accounting, Sales and Legal Departments. Internships are available for undergraduate participates and job placement opportunities are available directly with 3MG for post graduates.
3MG ROOFING & SOLAR
ORLANDO • WINTER PARK • TAMPA • CENTRAL FLORIDA • PORT CHARLOTTE • PORT ST LUCIE
Roofers | Roofing Company | Roof Repair